January 27, 2022•3 min read
How high electricity prices are impacting everyday finances
Imagine if major expenses doubled every month, yet your income stayed the same. It's 3,500 kr last month, 7,500 kr this month, and a scary expected 15,700 kr next month. This is the exact pain for Swedish electricity prices this winter.
This seems too bad to be true. How do people really deal with this type of price fluctuation, and how many are affected? We went to ask our users - and this is what we found out.
Initial research: understanding bill shock
Before diving into electricity bills we conducted broader research on bills. Fluctuating recurring expenses, high yearly or unexpected bills - we asked people from Sweden, Germany, and Finland which ones cause them financial stress and which ones are the hardest to pay.
For Germany - it was yearly utility invoices people get at the end of the year for their actual electricity/water usage compared to the estimated usage they paid for throughout the year. And those invoices, as people told us, can be really hard to handle. For Finland - the biggest problem was to manage different bills that arrive throughout the month while dealing with a gap between payday and bills due dates.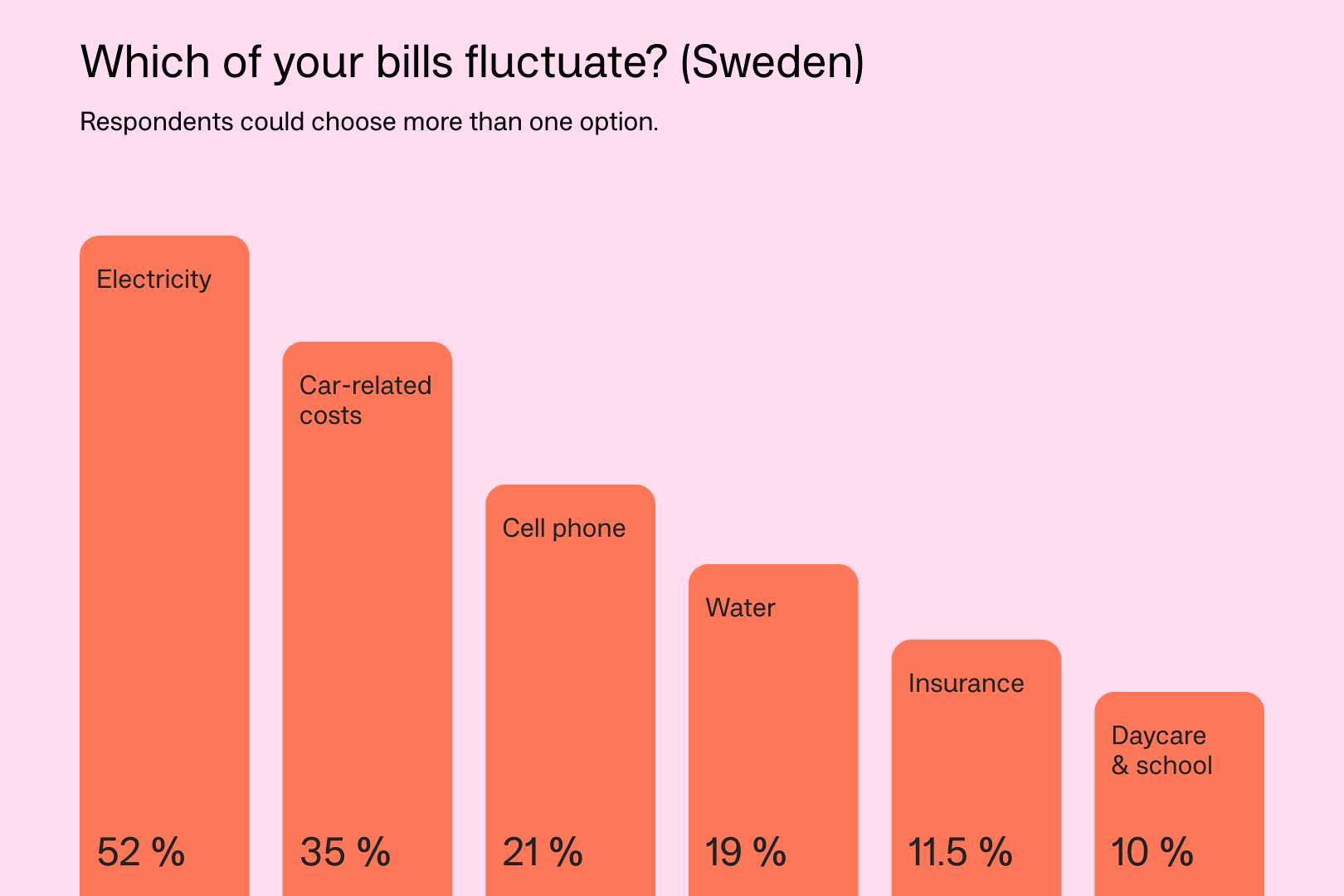 For Sweden, the most stressful recurring bill was the electricity bill with its seasonal fluctuations. Over 50% of people experience this price fluctuation, and it causes stress for almost half of them.
These findings were later confirmed by the news, real-life stories of people whose electricity bills skyrocketed this winter, and eventually - the government taking measures to partially compensate these bills.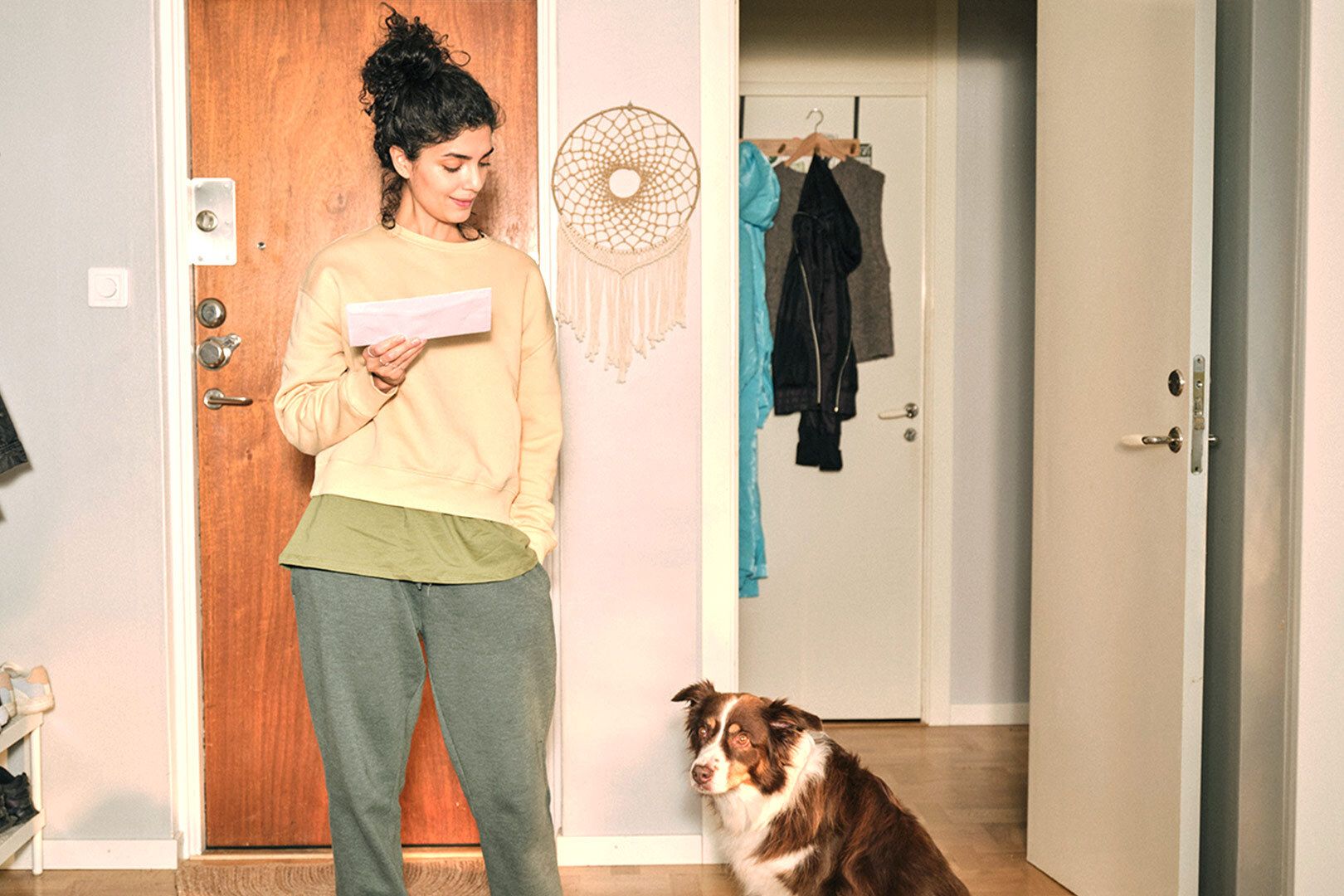 Deep dive: the problem with high electricity bills
Once we identified that out of a lot of other bills many people pointed at electricity bills as being the most unpredictable, we conducted one more research - this time to learn in more detail about financial stress electricity bills might cause.
We researched 540 of our customers and 66% of respondents said their electricity prices went up in winter.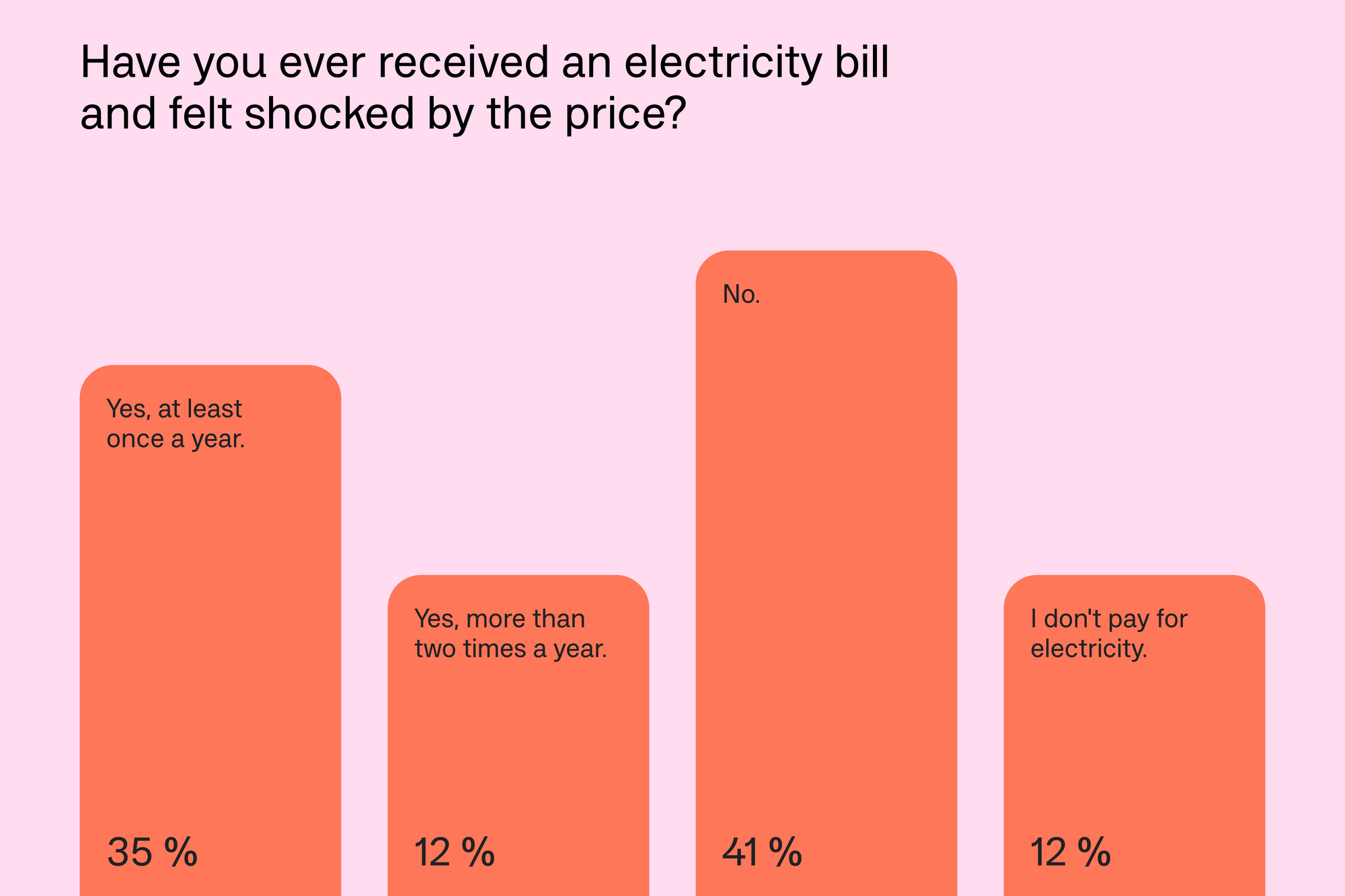 In addition, 47% said that they experience shock when looking at their electricity bills at least once a year. And what do people do when they can not pay their electricity bills? Over 53% cut their other costs to not get in trouble with electricity companies.
Interestingly, a third of people said they would love to have more flexibility connected to paying their electricity bills - and this is something Anyfin wants to provide for the people.